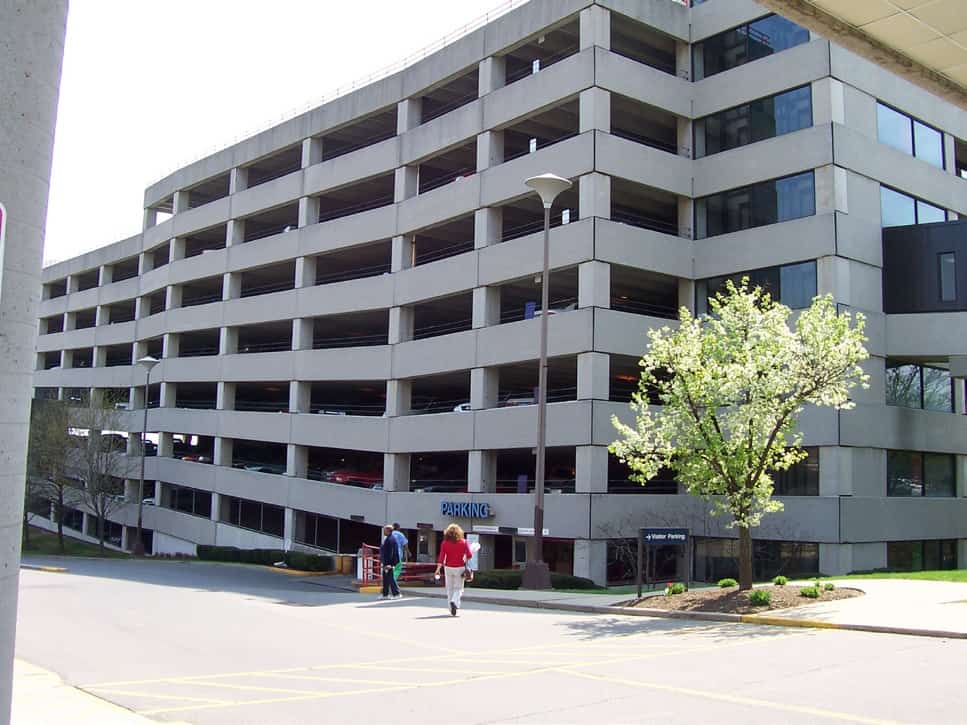 A medical center parking garage in Ohio had corrosion problems in its top precast slab, requiring partial to full repair. MCI®-2005 NS was added to new parts of the slab to mitigate corrosion of existing steel and protect against the ring anode effect. Areas with heavy reinforcing mats were treated with MCI®-2020 surface applied corrosion inhibitor. These Cortec® products provided a superior method of restoration and corrosion prevention that was efficient, cost-effective, and easy to apply.
Read the full case history here.
For a PDF version please click here.