November 29, 2023
For many of us in the concrete industry, the slower season will soon be upon us. That also means it's almost time for the annual World of Concrete (WOC) convention in Las Vegas, Nevada! As usual, Cortec® will be there representing Migrating Corrosion Inhibitors and welcoming you, our MCI® reps and distributors, to our booth. If you are wondering whether or not to make the trip this year, here are three reasons to attend!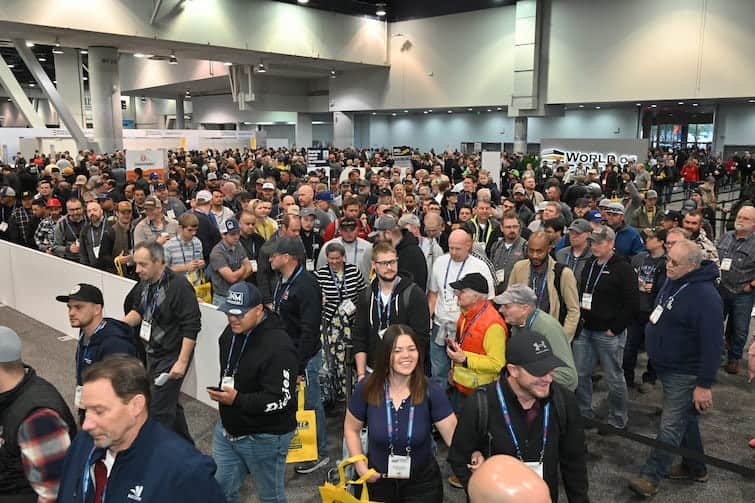 1. Connect.
WOC gives you the chance to connect with tens of thousands of contractors and other professionals in the concrete construction industry. You will also be able to spend time with members of the MCI® sales and technical teams, talking with them in person about your questions, ideas, challenges, and goals. Better yet, you can meet our newest team member, Mike Bosman, who will be covering MCI® in the U.S. Midwest region.
2. Learn.
As usual, we will host our annual distributors and reps meeting. This gathering is an informative time when you can hear about MCI® updates, get to know what is new in the MCI® product line, and gain inspiration for the year ahead. In addition, everyone is welcome and encouraged to come visit us at our booth to learn more about MCI® Technology, its applications, and relevant case histories.
3. Have fun!
WOC also offers many opportunities to relax and enjoy yourself. Join us at the ICRI kickoff party and be sure to save time for an invitation only event hosted by Cortec® for MCI® reps and distributors!
It's not too early to sign up for WOC 2024. Mark your calendars, register today, and let us know you're coming!
World of Concrete 2024
January 23rd–25th, 2024
Las Vegas Convention Center
Las Vegas, NV
Booth #S12157
www.worldofconcrete.com
Keywords: WOC 2024, concrete industry, reasons to come to WOC, rusted rebar in concrete, extend service life, MCI, Migrating Corrosion Inhibitors, From Grey to Green, Cortec, construction industry
For a PDF version please click here.