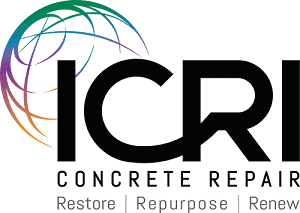 September 1, 2021
We are excited to be gearing up for the 2021 International Concrete Repair Institute (ICRI) Fall Convention! After more than a year away from the norm, we are looking forward to once again being in person for three days packed with networking, fun, and concrete repair education right in Cortec® and ICRI's own "backyard" of Minneapolis, Minnesota!
Our entire MCI® North America team will be present hosting a tabletop booth, so whether you are from Montreal, Philadelphia, San Diego, or somewhere in between, know that your MCI® rep is going to be there for you. In fact, we encourage you to schedule a one-on-one meeting in advance so you can get right down to business discussing your MCI® projects, prospects, and needs with your rep when you come see us (and to get entered in a prize drawing!) Mark your calendars now!
2021 ICRI FALL CONVENTION
October 11-13, 2021
Theme: Evaluation and Forensics—"Despair to Repair"
Marriott Minneapolis City Center | Minneapolis, Minnesota
Get more details and register here: https://www.icri.org/event/2021-ICRI-Fall
Sign up for a one-on-one with your MCI® rep and get entered in a prize drawing here:
https://info.cortecmci.com/l/562712/2021-08-31/l7sdvh
Keywords: ICRI, concrete repair, corrosion, Cortec, MCI, Migrating Corrosion Inhibitors,
concrete durability, ICRI fall convention
For a PDF version please click here.