Sustainability with Cortec® MCI®
Vision
Cortec's foundation has been built around a commitment to our environment and sustainability. We continually strive to improve the performance of our products and our processes while reducing their environmental impact. 
In particular, our MCI® motto "From Grey to Green™" addresses the issue of sustainable construction that has become such an important goal for building owners across the globe. The durability and service life of the structure are undoubtedly key parameters influencing this structural sustainability. 
By using MCI® in severely corrosive environments, structures will have a stronger resistance to rebar rust and therefore possess greater durability. Increased durability will mean fewer repairs, greater structural integrity, and a longer service life, all leading to greater sustainability. 
Reduce Your Carbon Footprint
The cement industry is thought to be responsible for approximately 8% of global CO2 emissions. At this rate, any technology that reduces the amount of concrete (and hence cement) needed for a specific project can encourage a smaller carbon footprint in the long run. There are two basic ways to do so: (1) Use less concrete from the start. (2) Make the concrete last longer. MCI® can help on both counts. 
While a common strategy is to employ a thicker or denser concrete cover to mitigate rebar corrosion, some designers have used MCI® to reduce their concrete cover requirements while achieving the same service life estimates. This can also reduce the amount of steel reinforcement required, potentially leading to additional savings in the amount of concrete used. Furthermore, since MCI® delays time to corrosion and reduces corrosion rates once started, MCI® chemistry can help structures last longer instead of requiring repair or replacement with new concrete. By reducing the amount of concrete needed over an extended time span, these approaches can thus promote the use of fewer energy intensive resources in the process. 
Earn Credits Toward LEED Certification
The U.S. Green Building Council is a 501(c)(3) nonprofit that developed the LEED (Leadership in Energy and Environmental Design) Green Building Rating System. LEED certification is the nationally accepted benchmark and "the globally recognized standard for the design, construction, and operation of high-performance green buildings." Points are available in five main categories such as Materials & Resources, Energy & Atmosphere, Water Efficiency, Sustainable Site, and Indoor Environmental Quality. Certified, Silver, Gold and Platinum levels of LEED certification are awarded based on the total credits earned. The chart below identifies key areas where MCI® can help projects earn credits toward LEED certification. 
LEED V4.1 Credit Category

 

MCI® Contribution

 

Relevant MCI

®

Products

 

MR Credit: Sourcing of Raw Materials 

 

Biobased Materials:

 

Some MCI® products contain biobased content. 

MCI®-2005

(USDA Certified Biobased Product – contains 67% USDA certified biobased content)

 

MCI®-2005 NS (contains 27% biobased content per ASTM D6866) 

MCI®-2005 AL (contains 20% biobased content per ASTM D6866) 

MCI®-2006 NS (contains 25% biobased content per ASTM D6866) 

MR Credit: Building Life-Cycle Impact Reduction

 

Building and Material Reuse: 

MCI® repair products can extend the service life of existing structures, allowing the structure to be reused rather than demolished.

Whole-Building Life-Cycle Assessment: 

A life-cycle assessment (LCA) of a structure with MCI® in the concrete mix design can show a reduction in CO2 emissions throughout its total service life as it reduces the need for concrete repairs and delays demolition/rebuilding. 

MCI

®

admixtures and MCI

®

repair products

 
Estimate Service Life
Service life models allow designers and specifiers to estimate the life cycle for a designed structure. These models take into consideration factors such as mix design, reinforcement type, and corrosion inhibiting admixtures, as well as coatings, membranes, and waterproofing agents. Get access to Life-365™ service life prediction modeling below.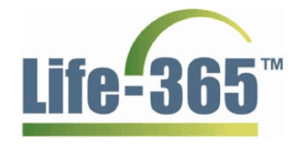 Contact our technical staff for further assistance and information on MCI
®
and sustainability.
Ash Hasania
MCI® Technical Sales & Market Manager
[email protected]
(289) 952-9592
Lisa Marston
Regional Technical Service Engineer
[email protected]
(651) 429-1100, Ext. 1147 
Rick Shannon
Technical Service Manager
[email protected]
(651) 429-1100, Ext. 1146 
Luke Stone
Technical Service Engineer
[email protected]
(651) 429-1100, Ext. 1189