August 23, 2022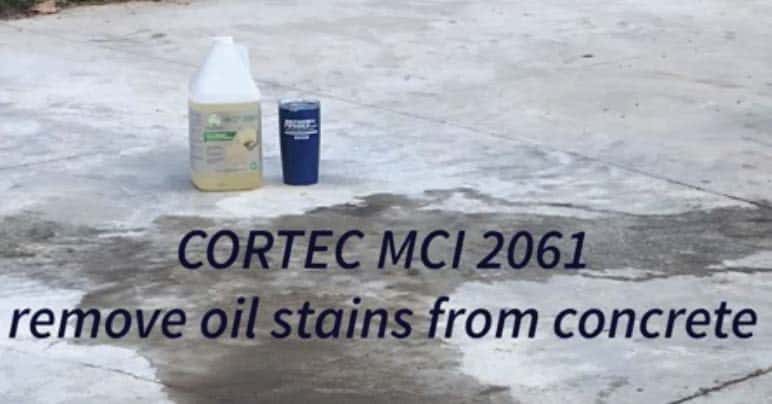 A golf course owner wanted to clean up significant hydrocarbon oil stains on an outdoor concrete pad used to park equipment and machinery. MCI®-2061 concentrate was applied and brushed into the concrete. Water was used to activate microorganisms, and the "green" cleaning product was left overnight to allow biodegradation to occur. Treated areas were rinsed with water the next day. The customer was extremely happy with the results and the fact that MCI®-2061 was so easy to use as an alternative to blast cleaning.
To read the full case history, please visit: https://www.corteccasehistories.com/?s2member_file_download=access-s2member-level1/ch697.pdf
Keywords: concrete oil stain cleanup, case history spotlight, Cortec, MCI, alternative to blast cleaning, green cleaning products, oil stain cleanup, concrete cleanup, From Grey to Green
For a PDF version please click here.